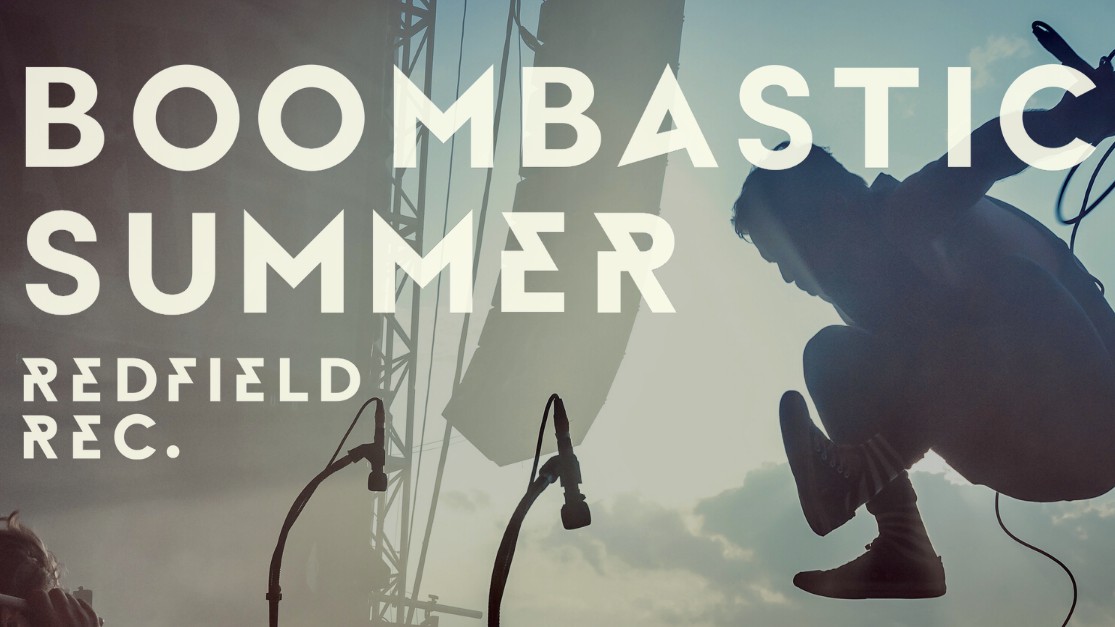 News
News
Redfield Records: All-Star-Ensemble des Labels mit neuem Shaggy-Cover und Sampler

Es gibt EINEN ganz besonderen Gast.

VON Redaktion AM 12/07/2020
Das Plattenlabel Redfield Records hat – zumindest live-technisch – ebenso wie wir keinen bombastischen Sommer vor sich. Als Trostpflaster trommelte des Label nun seine All-Stars zusammen und produzierte gemeinsam mit Eskimo Callboy-Gitarrist Daniel Haniß ein Cover des Songs "Boombastic" von Shaggy.
Der Track des jamaikanischen Reagge-Musikers stammt von 1995 und wurde nun von einem Ensemble des Labels Redfield neu interpretiert. Mit dabei sind unter anderem Mitglieder von The Disaster Area, Watch Out Stampede, Final Story, Of Colours und Phiilosopher.
Ein Video gibt's auch dazu und das sei euch an dieser Stelle sehr ans Herz gelegt. Freunden unseres Magazins wird nämlich womöglich ein bekanntes Gesicht begegnen: Unser heißgeliebter Jonas ist mit von der Partie! Glaubt ihr nicht? Dann schaut bei Minute 0:02, 1:07 und 1:35 doch mal genauer hin.
Redfield Records All-Stars mit Shaggy-Cover von "Boombastic"
Ganz schön groovy, unser Jonas, wa?
Eine schöne Idee! Zusätzlich gibt es von Redfield Records auch noch eine Compilation mit 15 Tracks ihrer Acts. Folgende Singles der folgenden Bands sind darauf enthalten.
1. Redfield All-Stars – Boombastic
2. Watch Out Stampede – Farewell
3. The Disaster Area – Exile
4. Of Colours – Bleak
5. Final Story – Chasing Myself
6. Phiilosopher – Check
7. Marathonmann – Hinter den Spiegeln
8. Hippie Trim – All the Same
9. Alex Mofa Gang – Alles robotisiert (I am in love) – Live
10. New Deadline – California IPA
11. Dreimillionen – Lucy feat. Jonas Jakob von 8Kids
12. The Pariah – Regression feat. Tobias Rische of Alazka
13. Returner – Making Memories
14. For I Am King – Home
15. Monashee – Great Heat
Das Ganze steht als kostenloser Download über diesen Verweis bereit.
Grafik: Redfield Records